The Priestley 11 of TV and Movies
With our listicle matching up the Priestley 11 to iconic movies and television shows, you won't have to resent your law degree so much for prying you away from popular entertainment for a long five years.
Evidence – Making a Murderer
Unless you were somehow living under a rock in 2015 when Making a Murderer premiered on Netflix, you would have most likely binge-watched the whole series in a weekend. The story of Steven Avery who, along with his nephew Brendan Dassey, was convicted for the murder of photographer Teresa Halbach, abounds with the rules of evidence. The Netflix doco takes us through Avery's exoneration after he was wrongfully convicted and imprisoned for 18 years for an unrelated matter. Avery filed a $36 million lawsuit against Manitowoc County. What follows is a riveting account of Avery's trial and the handling of Halbach's murder case, replete with evidence tampering and misconduct by the prosecution and the Sheriff's Department, especially when it comes to Dassey's confession, which ultimately leads to his conviction.
Corporations Law – Michael Clayton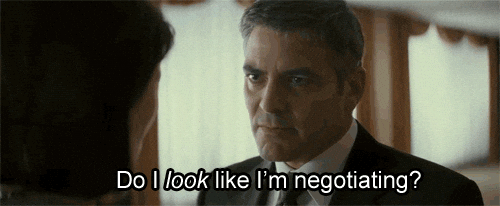 source // giphy
When George Clooney wasn't too busy masterminding heists, he was Michael Clayton, a "fixer" for a Big Apple law firm who used his corporate law knowledge to get around legal loopholes for big name corporate clients. In the movie, Clayton discovers that attorney Arthur Edens' death was framed and learns he was murdered after he came into confidential documents about one of their big-name clients. There are two lessons from the movie: firstly, conglomerates can be dodgy, and secondly, if you know company law well enough, you can exploit it to your client's or your own benefit (although we suggest doing it the legal way), so pay attention in class, kids.
Property – The Descendants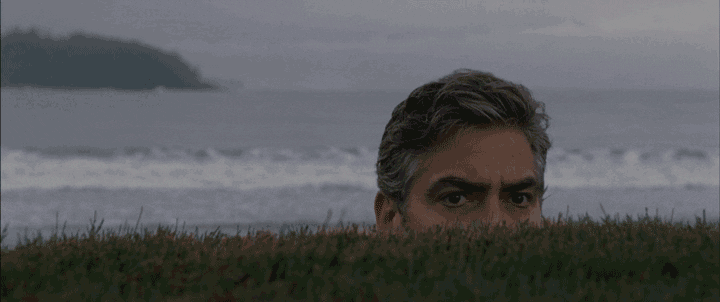 source // giphy
It seems like George Clooney has a thing for Priestley 11-themed movies. In The Descendants, Clooney plays Matt King, an attorney and sole trustee of a family trust of 25,000 acres of land (worth $$$) in Hawaii (equity and trusts and real property here). Add a developer who wants to purchase the land, dodgy family members who seem to just see dollars in their eyes and pressure Matt to sell the land even to the extent of taking legal action if he doesn't, an accident and scandal that plagues the family and you've got the perfect movie set against a backdrop of property dramas.
Civil Procedure – Erin Brokovich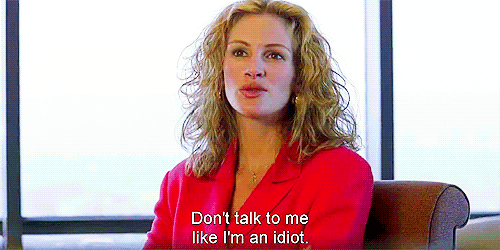 source // giphy
This biographical film is based on the true story of Erin Brokovich, who comes across evidence that the drinking water in Hinkley, California, is actually contaminated with carcinogenic chromium despite Pacific Gas and Electric Company's assurances as to its safety. Many of Hinkley's residents are riddled with health problems, including tumours which, suspiciously, are being treated by PG&E doctors. As a result, Brokovich a class action against PG&E. Brokovich along with Ed, her boss, find further evidence to tie the contamination to senior management. A $333 million settlement awarded to the plaintiffs - with Brokovich getting a bonus of $2 million. Not only is the film a crash course in civil procedure, it showcases a kick-ass woman fighting big conglomerates with a dash of curiosity and a whole lot o' determination - and all without a law degree!
Criminal Law and Procedure – The People v O.J. Simpson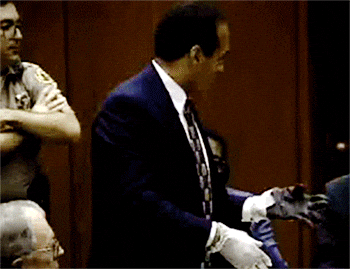 source // giphy
Why this is the perfect movie for Criminal Law and Procedure is mostly self-explanatory. The People v O.J. Simpson has all the salacious juicy details you expect from a criminal law case: a retired ex-footballer and ex-husband with a violent history, gory stab wounds that almost decapitated the victim, an unrelenting media circus, a star prosecution and defence team constantly trying to one-up the other, and a key witness who happens to be a neo-Nazi. Oh, and a pre-KUWTK fame Kris Jenner. What more could you want?
Contracts – The Simpsons, Treehouse of Horror IV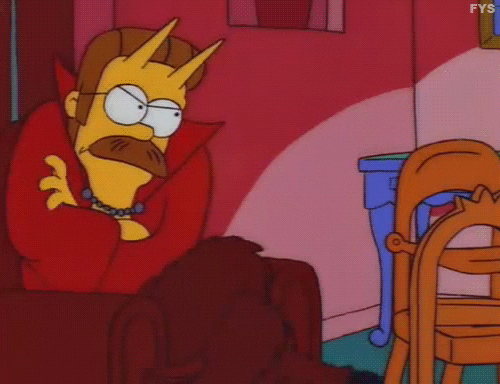 source // giphy
In The Simpsons' fourth Halloween episode, Homer Simpson bargains with the Devil (a.k.a Ned Flanders) for a doughnut, giving his soul as consideration. Homer tries to outsmart the Devil with one little detail: insofar as he hasn't finished the doughnut, the Devil has no claim over his soul. But he succumbs to temptation, eats the doughnut, and is consequently sent to hell where, ironically, he's 'tortured' by being force-fed even more doughnuts. Luckily, Homer is saved by due process, suggested by the ever legally perspicacious Lisa.
In a somewhat similar turn of events, you may recall that British retailer, GameStation, managed to sneak the following clause into their terms and conditions, which 7,500 online shoppers unknowingly accepted (because who reads terms and conditions?):
"By placing an order via this Web site on the first day of the fourth month of the year 2010 Anno Domini, you agree to grant Us a non transferable [sic] option to claim, for now and for ever [sic] more, your immortal soul."
I guess you won't be skimming any terms and conditions from now on, lest you bargain away your soul!
Administrative Law and Constitutional Law - The Castle
source // thecastlequotes
Constitutional Law doesn't just safeguard the separation of powers, it's also the vibe. In The Castle, the Kerrigans' sleepy suburban lifestyle is threatened by developers who have their eye on their house to expand the neighbouring airport. The dad initially hires an incompetent lawyer, Dennis, to represent the Kerrigans against the government, whereupon those iconic words - "it's a vibe" - are uttered. Ultimately, a retired Queen's Counsel offers to take the Kerrigans' case to the High Court, where he compellingly argues the Kerrigans' right to just terms of compensation for acquisition of property under s 51(xxxi) of the Constitution.
In their submissions, the Kerrigans argued the house was more than just brick and mortar, but also a home imbued with love and shared memories. In a sense, it is a vibe - and a very wholesome one at that!
Ethics – Lincoln Lawyer
source // giphy
In the 2011 neo noir legal thriller, Lincoln Lawyer, Mickey Haller (played by Matthew McConaugheeeeey - swoon!) represents the wealthy Louis Roulet, a Beverly Hills playboy accused of beating a prostitute. Haller forms the belief that his client was the killer from a previous case (the accused of which, also represented by Haller, pleaded guilty and was given a life-sentence). However, he cannot disclose what he knows due to attorney-client confidentiality.
In court, Haller is obliged to act in his client's best interests - which he does by ruthlessly cross-examining a witness on her credibility. But outside the courtroom, he impassionedly searches for evidence to incriminate Roulet and acquit his previous client. So, in typical legal drama fashion, a lawyer is torn between his professional ethical obligations, and real justice! Alright alright alright!
Torts – Grey's Anatomy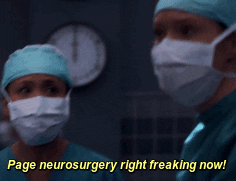 source // giphy
Hospitals are a hotbed of potential torts, from medical negligence to battery where there is no consent to medical treatment. Grey's Anatomy epitomises a lesser known tort which originated in the Middle Ages but has since been lost to history: the tort of heartbreak. Each episode features doctors spending most of their working hours entangled in love triangles, clashing with ex-romances, and having sex in the janitor's closet. If that analysis wasn't convincing, all of their tomfoolery - rather than doing their actual jobs - probably led to negligence actions anyway.
Equity and Trusts – Gossip Girl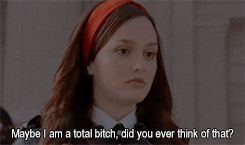 source // giphy
Where will you find the strongest example of a fiduciary duty a trustee owes to a beneficiary in equity and just how little you have to do if you're a beneficiary? Gossip Girl. I mean, come on. Spoiled, rivalrous private school boys and girls leeching off daddy's trust fund? Tick.
Enjoyed this post? Sign up for the Survive Law weekly newsletter for more.
#Priestley11 #lawschool #subjects #entertainment #popculture