Celebrities v The Law: 2018 Edition
What better way to welcome 2019 than to take a look back and reflect on lessons to be learned from legal battles involving celebrities per Survive Law tradition!
January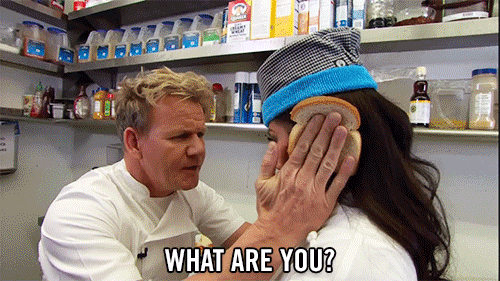 source // giphy
In January, Gordon Ramsay admitted that he clingwraps the licence plate of his Ferrari to avoid speeding cameras in the US. The cling wrap supposedly reflects any camera flashes, so speed cameras can't identify Ramsay's Ferrari. Points to you, Ramsay.
Celebrity: 1 Law: 0
February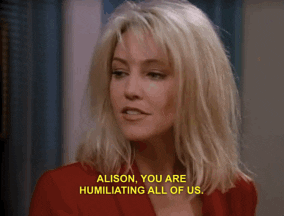 source // giphy
Former "Melrose Place" star Heather Locklear was arrested for domestic violence and battery against a police officer. When police reached Locklear's home after reports of domestic violence, she allegedly attacked a police officer.
Celebrity: 1 Law: 1
March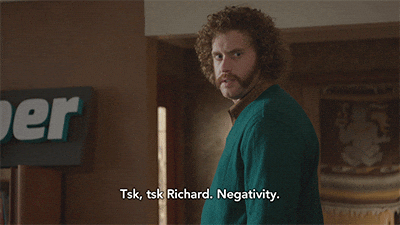 source // giphy
In what has to be a case of serial embarrassment, former "Silicon Valley" star TJ Miller was arrested after calling 911 and accusing a woman of concealing a bomb in her bag on a train - bomb squad members found nothing. Miller was allegedly intoxicated at the time, but we can't say accusing someone of having a bomb is the smartest move - even when drunk.
Celebrity: 1 Law: 2
April
Mattel had an idea to introduce a Frida-themed Barbie doll as part of an "inspiring women" doll series. Kahlo's relatives were not so keen and in April, Kahlo's grandniece won a temporary injunction in a Mexican court to stop sales of a Barbie doll, arguing that her family own the rights to Kahlo's image.
Celebrity: 2 Law: 2
May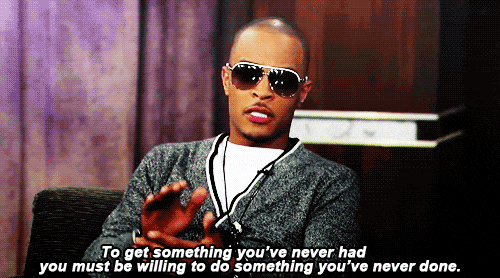 source // giphy (Like break into your own home?)
Popular in the noughties, rapper T.I. from songs like "Whatever You Like" and "Swagga Like Us", was arrested for trying to break into his own home. T.I. was reportedly intoxicated as he arrived at the gated community where he resides, sans key. After an argument with a security guard, police were called and T.I. was charged with disorderly conduct, public drunkenness and assault. Getting arrested for trying to get back home when you're rich and live in a gated community?
Celebrity: 2 Law: 3
June
source // giphy
Unless you were a law student living under a rock, you would have heard about Rebel Wilson's case against magazine publisher Bauer Media. Although Wilson won a record $4.5 million payout, in the appeal case, it was slashed to $600,000. In this June decision, the Victorian Court of Appeal found that there was no basis for $3.9m to be awarded to Wilson for economic loss. We say that this is still a win for Wilson.
Celebrity: 3 Law: 3
July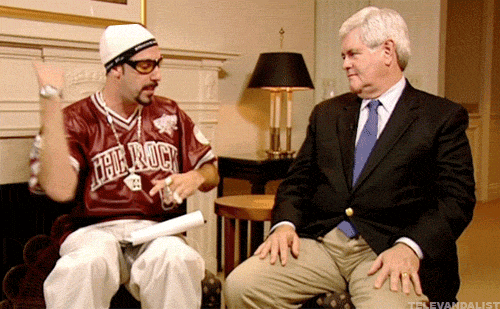 source // giphy
Sasha Baron Cohen, known for his satirical personas, such as Ali G, Brüno and Borat, interviewed former Alabama Supreme Court Chief Justice, Roy Moore, as Israeli anti-terrorism expert Erran Morad for his TV series Who Is America? In the 5-minute clip, Cohen, as Morad, demonstrates a device invented by the Israeli military designed to detect pedophiles. The interview is cut short after the device detects Moore as a sex offender, hearkening back to allegations of sexual misconduct during his unsuccessful U.S. Senate race in 2017. Moore threatened to sue Cohen for defamation in July, and filed the $US95 million lawsuit in September. That said, Cohen was pretty badass in this moment - another point to celebrities!
Celebrity: 4 Law: 3
August
The hacker responsible for the 2014 iCloud hack which led to the publication of various actresses' nude photos, George Garofano, was sentenced to eight months in a federal prison. Unfortunately, none of the four hackers were charged with distributing the pictures, but only with hacking the iCloud. They were sentenced to a few months, with fines between them totalling less than $10,000. Not sure if justice was really served here, and the celebrities definitely lost out. A point to no-one, we guess?
Celebrity: 4 Law: 3
September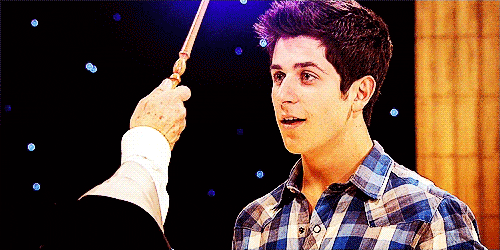 source // giphy
David Henrie, who starred in Disney's Wizards of Waverly Place, was arrested at Los Angeles International Airport for carrying a concealed, loaded firearm. He took to Instagram to say: "More than anything I am humiliated and embarrassed that this even happened". If only he could've cast a spell to make that firearm disappear.
Celebrity: 4 Law: 4
October
source // giphy
Amy Schumer, along with 293 others, was arrested for crowding and obstructing misdemeanours at a Capitol Hill protest against U.S. Supreme Court Justice (nominee at the time), Brett Kavanaugh. She was arrested alongside model and activist Emily Ratajkowski. Both were pictured with a sign emblazoned with the words "Respect Female Existence or Expect Our Resistance". We think these celebrities were arrested championing a noble cause, so we'll give them a point.
Celebrity: 5 Law: 4
November
source // giphy
Alec Baldwin was arrested and charged with assault after allegedly punching someone over a parking spot. He is due back in court in January 2019.
Celebrity: 5 Law: 5
December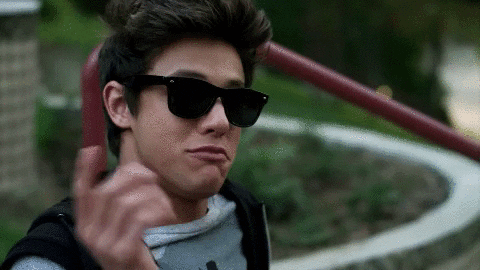 source // giphy
Internet personality and actor, Cameron Dallas, was arrested for assault after allegedly fracturing a man's nose and breaking his jaw. He reported that the man had made unwanted sexual advances on his male friend. Taking to social media, Dallas opined "unfortunately sometimes in life you find yourself in a situation where you have to protect yourself and the people you care about".
Celebrity: 5 Law: 6
Most of these celebrities fought the law and the law won.
Enjoyed this post? Sign up for the Survive Law weekly newsletter for more.