Survive Law
Celebrities v The Law: 2016 Edition
We're almost rounding out the 2016 year and as per Survive Law tradition, we take a look back and reflect on lessons to be learned from these celebrities' legal gaffes.
January
Blac Chyna was arrested for public intoxication while waiting for her plane to takeoff in Texas. She was escorted off the plane in handcuffs by police, who later also found two ecstasy pills in her bag.
Law: 1 Celebrity: 0
Ex-Backstreet Boys, Nick Carter was arrested for battery after he head-butted the manager at a bar and grabbed a bouncer by the throat before punching him.
Law: 2 Celebrity: 0
February
Rapper Meek Mill was sentenced to at least 90 days of house arrest after violating the terms of his parole by attending the 2015 American Music Awards without permission from his parole officer. He allegedly also failed a urine test.
Law: 3 Celebrity: 0
March
Lil Mama was arrested for driving without a licence after she was caught speeding in New York City. Her licence had previously been suspended.
Law: 4 Celebrity: 0
April
In a continuation of the dog-smuggling saga, Amber Heard pleaded guilty to providing a false immigration document for her terriers, Pistol and Boo. Despite threats of jail time and dog euthanasia, the charges for illegal importation were dropped. What followed instead was a very awkward video uploaded by the Department of Agriculture and Water Resources. The awkward video wins.
Law: 5 Celebrity: 0
May
'The Wire' actor, Wendell Pierce was arrested for battery after allegedly assaulting a woman in Atlanta. A political debate about the US election got heated as Pierce, a Hillary Clinton supporter, pulled the hair of a Bernie Sanders supporter before hitting her.
Law: 6 Celebrity: 0
June
50 cent was arrested and ordered to pay a $1,100 fine for swearing during his performance at a music festival on the Caribbean island of St. Kitts, where cursing in public is illegal. He yelled 'motherf****n' several times during his performance as part of the lyrics to one of his songs.
Law: 7 Celebrity: 0
Columbus Short was sentenced to 30 days in jail for violating the terms of his probation after he was caught smoking marijuana and failing to complete his court-ordered community service.
Law: 8 Celebrity: 0
July
'American Pie' singer Don McLean pleaded guilty in court to domestic violence against his then-wife after initially pleading not guilty when he was arrested in January. He avoided jail time as part of his guilty plea and instead paid a $3,000 fine.
Law: 8 Celebrity: 1
August
During the 2016 Summer Olympics in Rio, Ryan Lochte claimed he was robbed at gunpoint by a group of men posing as police officers. His story changed and he claimed he was robbed at a petrol station. Lochte was later charged with filing a false robbery report.
Law: 9 Celebrity: 1
Chris Brown was accused by beauty queen, Baylee Curran, of pulling a gun on her after she was was admiring his diamond cross necklace. After a 9 hour standoff, Brown was arrested on suspicion of assault with a deadly weapon. There was talk the charges were going to be dropped owing to a lack of evidence.
Law: 9 Celebrity: 2
Celebrity surgeon, Dr Manu Nair from UK's Embarrassing Bodies was sued by 57 male patients after he allegedly left them infertile. They claim that Dr Nair wrongly diagnosed and treated them for prostate cancer.
Law: 10 Celebrity: 2
September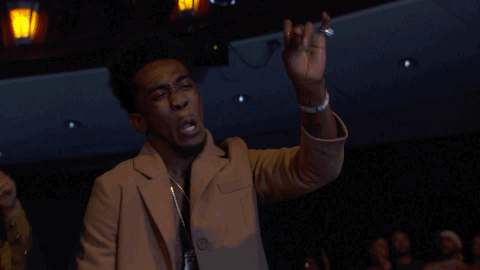 'Panda' rapper, Desiigner was charged with possession of a weapon, menacing and possession of a controlled substance during a road-rage incident in New York City. A later search of his Cadillac did not reveal any weapons and Desiigner maintained his innocence throughout. The charges were later dropped against him.
Law: 10 Celebrity: 3
October
In a classic case of bad things happening to good people, Justin Timberlake posted a selfie from his voting booth in Tennessee encouraging people to vote. What he didn't know? Tennessee law prohibits voters from taking photographs. The District Attorney's office first said the matter was under review however later said 'lol jks' and decided not to waste their limited resources on JT the raging criminal.
Law: 11 Celebrity: 3
Shailene Woodley was arrested for trespass to property and engaging in a riot when protecting against the proposed construction of the Dakota Access Pipeline. A worthy cause, but the law has won in this case.
Law: 12 Celebrity: 3
Kim Kardashian's Paris robbery was one of the biggest celebrity headlines in 2016. Celebrity gossip website MediaTakeOut.com then reported that Kim K had faked the robbery and had faked her insurance claim for her millions of dollars worth of stolen jewellery. Kim K sued but soon after the two sides settled the matter and MediaTakeOut.com issued an apology to Kim saying their story was false.
Law: 12 Celebrity: 4
November
We were all sceptical when Paris Hilton announced her Australian DJ tour and even more confused when her passport was denied. The reason? Apparently, Paris' assistant had put her expired passport in her bag. Fear not, Paris was able to continue her journey to Australia relatively soon after and DJ for us all.
Law: 13 Celebrity: 4
News of Brangelina's split made us question whether love was real at all. Then there were claims that Brad Pitt was abusive towards one of his children on a flight to LA just before his split with Brangelina. The FBI investigated the matter and concluded no charges were going to be laid against Pitt. No points to Pitt for his hurt reputation.
Law: 14 Celebrity: 4
December
Walt Disney's Tarzan composer, Phil Collins, decided he was one of those people who has lived a life worthy of an autobiography, releasing Not Yet Dead in October. His ex-wife, Andrea Bertorelli, wasn't a fan of the way he portrayed her, launching legal action against Collins. Bertorelli claims the book has "seriously damaged" her reputation, containing false statements about her and their five-year marriage.
Law: 15 Celebrity: 4
Another year where the law wins. Better luck next year, celebrities. #lawalwayswins
Enjoyed this post? Sign up for the Survive Law weekly newsletter for more.